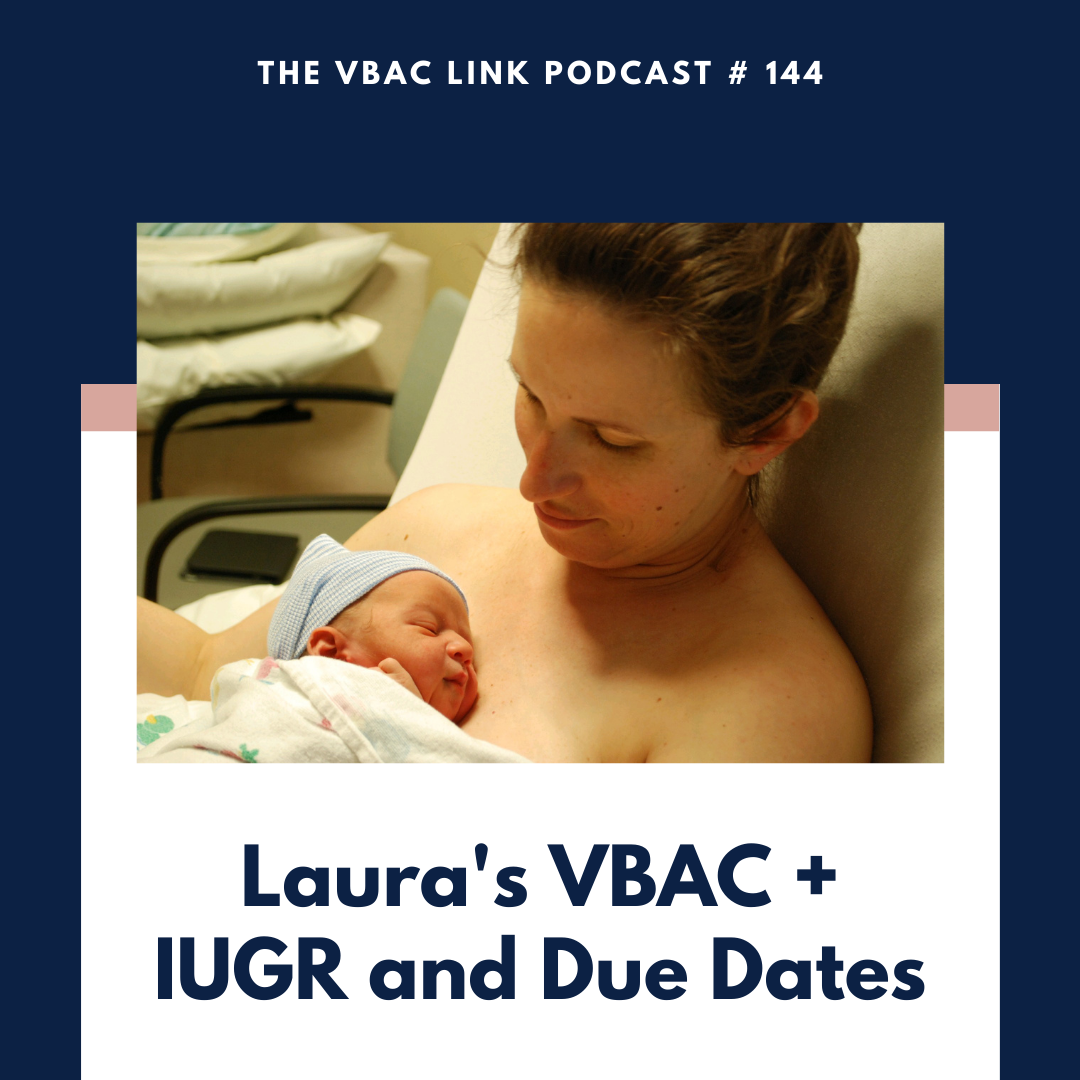 Laura's first baby was failure to descend and ended in a Cesarean. 3 years later Laura and her husband were able to conceive with IUI. During her pregnancy, her baby was diagnosed with intrauterine growth restriction (smaller baby than it should be). Through many discussions and changed plans, they took the diagnosis away and changed her due date forward because they knew the day she conceived due to the IUI. Just days before her due date, Laura went into labor. She labored at home and arrived at the hospital dilated to a 10! Laura was able to push her baby out despite the fears and doubts she had. 
At the end of the episode, Julie discusses due dates and what you can do to track the date you conceive. Check out the links below for more information. 
Main Episode Topics:
- Failure to descend 
- Intrauterine growth restriction (IUGR)
- Infertility
- IUI (intrauterine insemination)
- Due dates
- Basal Body Temperature (BBT)
This episode is brought to you by, How to VBAC: The Ultimate Prep Course for Parents:
Our course is not a typical childbirth class. We focus exclusively on the extra information you need to prepare yourself for the best chance of a successful VBAC.
How to VBAC: The Ultimate Prep Course for Parents
Additional Links: